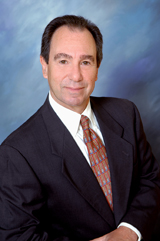 John Makris
John Makris was born in Greece and came to the United States to study. He obtained a Masters Degree in Computer Science and has held senior positions in Information Technology at Goldman Sachs, American Express, and other Wall Street firms. John has travelled extensively across Europe and Latin America during his career in the Financial Services industry.

His love of the ocean, warm weather and outdoor activities led him to Florida. John, his wife Carol, and his two children moved from New Jersey to Vero Beach in 2005. John was so excited about what Vero Beach had to offer, that he convinced a few of his acquaintances to buy properties here. John Makris became a REALTOR® to help people find their own dream homes in Vero Beach and surrounding areas. He frequently visits Greece and other European counties and constantly promotes Vero Beach real estate to his contacts in Europe and clients in New York, New Jersey and Connecticut. John Makris is fluent in English and Greek.
John believes in the unique, personal nature of real estate and he is fully committed to providing his clients with a high level of service that will make their real estate experience as easy and as stress-free as possible.
John is constantly studying and analyzing the real estate market and he utilizes his technology and marketing skills to help home owners with the promotion and positioning of their properties in the market place to achieve the best results. John specializes in luxury, waterfront and barrier island real estate and can be reached at his office at Keller Williams Realty at 772.532.0945
John Makris
Keller Williams
Luxury International
590 Beachland Blvd
Vero Beach, FL 32963
Tel: 772-532-0945